Activities, Services, Toys, Products and Holidays for Children with Special Needs in Guernsey
Find companies offering toys for special needs children including switch adapted toys and sensory toys and organisations offering activities, help and advice.
Online support for people with a specific learning difficulty
Category: Activities, Services, Toys, Products and Holidays for Children with Special Needs
Home Schooling & Private Tutoring
The World-wide Education Service (WES) is one of the leading providers of home education courses worldwide. We supply accredited comprehensive, up-to-date learning courses for children aged 4-14 years. No previous teaching experience is required.
WES is designed to create a school in the home, this is particularly beneficial where education facilities are limited or, where there is a need to "top up" local school education.
Our service includes:
An initial assessment of your child's educational level.
Courses tailored to the individual needs of your child, based on the National Curriculum of England.
All necessary books and materials to support the subjects.
An introduction from your WES personal tutor who will advise and support you in your role of teacher.
Regular assessments of your child's progress.
A final report detailing your child's educational level to hand on to future schools.
A Certificate of Completion
WES is also able to offer a home schooling package for special needs children. Coursework can be adapted to accommodate specific requirements.
Category: Activities, Services, Toys, Products and Holidays for Children with Special Needs
SenseToys
SenseToys offers practical information and an interesting range of toys and activities for pre-school children and particularly for children with special educational needs – all based on first hand experience!
The emphasis of our resources to promote the acquisition of language through play for both verbal and non-verbal children.
SenseToys was set up by parents of two children with special needs, one with a language delay and one with autism. The carefully selected range of resources aim at helping children acquire language through play by helping to make learning fun and rewarding. Even the most ordinary toys can help your child if you know how to use them effectively.
The range includes thick wooden jigsaws with simple non-stylised pieces, lovely fabric beanie bags to teach shapes and colours, threading activities with large holes and chunky pieces, cause and effect toys and a great selection of tactile and sensory balls for lots of squishy bouncy fun. We also now include basic games and actvities to help with alphabet, counting and language concepts such as prepositions, opposites, small medium and large and we have a new range of toys to facilitate construction play.
Tel: 0845 257 0849 for a catalogue
Web: www.sensetoys.com
Category: Activities, Services, Toys, Products and Holidays for Children with Special Needs
Canterbury Child Psychotherapy
Lisa McCafferty, Child and Adolescent Psychotherapist
I am an experienced, approachable Child and Adolescent Psychotherapist who trained at the Tavistock clinic in London. For many years, I have worked therapeutically with children, adolescents and their families in a variety of settings including the NHS, schools and in independent practice. My approach is flexible and creative, integrating Psychoanalytic knowledge of child development with therapeutic skill to make sense of a child's troubled thoughts or feelings. I am passionate about offering high quality, age appropriate therapeutic interventions that are tailored to the individual child or adolescent.
I work with a wide range of difficulties which may impact on a young person's development, relationships and school life. These include but are not limited to depression, anxiety, separation and attachment difficulties, self-harm, complex developmental trauma, behavioural concerns including aggressive outbursts, eating and sleeping difficulties, distress in relation to gender identity, relationship problems and poor self-esteem. I have a specialist interest in working with adolescents suffering from or at risk of developing an eating disorder.
I offer both long term and short term psychotherapy as well as specialist assessments and consultations to help parents, carers or professionals in understanding their child. Length and intensity of therapy depends on each child's needs and will be discussed after initial consultation with parents/carers and usually 3 assessment sessions with the child. I am a full member of the Association of Child Psychotherapists on whose websites you can find helpful information: www.childpsychotherapy.org.uk.
My warm and welcoming therapy room is based in a central location in Canterbury. Directions and car parking details can be forwarded on request. I also offer consultation and Psychotherapy remotely via video link. More details about myself and my approach to working with children, young people and their families can be found on my website: www.canterburychildpsychotherapy.co.uk
Please contact me via telephone, website or email to think about whether I might be the right person to work with your child.
Email: [email protected]
Website: www.canterburychildpsychotherapy.co.uk
Category: Activities, Services, Toys, Products and Holidays for Children with Special Needs
Pure Living Collection
Pure Living Collection is an online store that sells a fabulous range of luxurious duvets, pillows, mattress protectors and associated bedding products. This website offers invaluable advice on the most appropriate bedding available for children.
Children just love the feel of the soft light-weight, hypoallergenic Spundown Duvets. Mums love them too, for this is the award winning duvet that just loves to be washed, time and time again. For summer the 3.0 tog Pure Cotton Duvet is a popular choice of children's duvet as it will help your child maintain a regular temperature on warm summer nights.
The polyester hollow-fibre filling of the Anti Allergy Duvets and Pillows contain material in which house dust mites cannot live, thus playing a major role in helping to relieve allergies caused by them. Alternatively, the Anti Allergy Duvet, Pillow and Mattress Protectors all provide an effective barrier between your child and the dust mites and their allergens.
Pure Living Collection also offers some pillows with slightly less filling and therefore perfect for smaller shoulders, whilst waterproof mattress protectors offer their mattresses protection against those all too common accidents and spills.
Web: www.purelivingcollection.com
Category: Activities, Services, Toys, Products and Holidays for Children with Special Needs
Berkshire Cert Ed. SpLd5 - Literacy/Numeracy, ADD/ADHD Coach
Bespoke Touch-Typing Holiday Courses for Children of all Abilities
With 25 years of experience Yvonne Thomas delivers specialist coaching touch typing holiday courses where each child is taught as an individual, recognising their needs and abilities, enabling them to learn a new skill or continue to improve their skills to help them grow in confidence and increase their self-belief.
Yvonne offers structured touch-typing classes with working memory exercises to develop muscle memory and increase speed.
The courses run during holidays, with 9 hours of tuition spread over 3 days, then children are given individual online exercises to work on at home for a month, this work is remotely monitored by Yvonne. At the end of the course a feedback report of progress and future recommendations is sent to parents.
New students learn to touch-type without looking at the keyboard
Intermediate students will continue to improve their skills by correcting any bad habits and improve accuracy and speed development..
Improvement and coaching to focus, speed, self-esteem, and exam confidence.
Access to specialist software for 4 weeks after course is included
Bespoke group holiday courses can also be arranged by request
Students are able to use touch-typing in exams and have improved their pass rate considerably.
Specialist tuition for SEN children.
WEEKLY COURSES: are online and face to face, ONLY A FEW SPACES LEFT.
NEXT HOLIDAY COURSE CHRISTMAS 2022.
Please see my website or email me for information and advice.
PLEASE SEE MY WEBSITE FOR WEEKLY CLASSES WHICH ARE DESIGNED TO TEACH MUSCLE MEMORY TOUCH-TYPING WITH ALPHA TO OMEGA STRUCTURED SPELLINGS AND READING STRATEGIES.
Holistically developed life skill touch-typing classes in Maidenhead tailored to benefit all learners.
Email: [email protected]
Category: Activities, Services, Toys, Products and Holidays for Children with Special Needs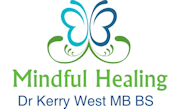 Are you struggling to find the help you need for your child?
As a qualified doctor with twenty years' experience in the NHS, Kerry has developed a deep understanding of medical and psychological issues.
Trained in clinical hypnotherapy and a variety of psychotherapeutic approaches, including Mindfulness, CBT, Solution-focused therapy, coaching and EMDR, Kerry creates bespoke holistic therapy solutions. She is skilled in helping children and teenagers to master their own emotional, behavioural and medical problems.
Email or call Kerry to find out more.
Address: 11 Manor Green Stratford-upon-Avon Warwickshire CV37 7ES
Category: Activities, Services, Toys, Products and Holidays for Children with Special Needs
Bridge Psychology is a provider of specialist psychological services for children with learning disabilities, autism and other neurodevelopmental conditions.
We undertake clinical and diagnostic assessments, provide supervision and consultancy and offer bespoke training. We will work with, and for, individual families, independent and public sector organisations, courts and legal services.
Reduced rates are available for parents & carers and fixed (the price you pay won't change and increase over time!) quotes can be provided upon request.
Please contact us to discuss your needs and to see how we can support you.
Category: Activities, Services, Toys, Products and Holidays for Children with Special Needs
Creating Positive Change: Caring, professional, solution-focused help
Can your child benefit from:
Developing inner resilience?
Overcoming anxiety and nervousness?
Building their confidence?
Having more capacity/motivation for learning?
As an experienced NLP4Kids Practitioner, Cognitive Hypnotherapist & Coach, I provide practical tools and solution-focused help for children and teenagers (age 10 upwards), to help them gain control of their emotions, and to feel better about themselves and their world – often more quickly than you might imagine.
My approach involves gentle and informal NLP (Neuro-Linguistic Programming), CBT (Cognitive Behavioural Therapy) & Personal Coaching sessions, with the addition of gentle hypnotherapy if required.
You are very welcome to call me for a free, no obligation telephone consultation on 07979 371701 to discuss your child's issue, and to see how I might be able to help them.
I also provide Parent coaching for additional support, and you are very welcome to get in touch to find out more. I'll be happy to help.
Therapist: Jenny Amir Cognitive Hypnotherapist, NLP Master Practitioner, NLP4Kids Practitioner & Coach
Category: Activities, Services, Toys, Products and Holidays for Children with Special Needs
Specialists in psychological assessment and treatment
KindleKids is a child psychology service run by an experienced highly specialist Chartered Clinical Child Psychologist and specialist team. We work together with parents (and schools where appropriate) to assess, understand, support and provide strategies for managing a range of difficulties and concerns. We offer:
Educational / Psychological Assessment
Therapeutic support to children and teenagers
Parenting support
Consultation to schools
We can help with a range of emotional, behavioural, social and learning issues that may be contributing to a child or teenager feeling unhappy, lacking in confidence or feeling out of control. Following psychological assessment, the child psychologist works with parents so that individual treatment plans can be developed to support them and their families in understanding and addressing their difficulties while at the same time acknowledging and nurturing their relative strengths, in order to help them to reach their potential.
Please see our website for parenting tips and more information about who we are, how we can help and what we offer.
UNFORTUNATELY, WE DO NOT HAVE AVAILABILITY TO TAKE ON NEW FAMILIES FOR DIRECT WORK.
WE ARE HOWEVER OFFERING A NEW, INNOVATIVE AND PRACTICAL ONLINE COURSE TO EMPOWER PARENTS AND CHILDREN TO MANAGE THEIR MENTAL HEALTH
SEE DETAILS BELOW
NEW ONLINE COURSE: P.O.W.E.R. - Psychology of Wellbeing and Emotional Resilience
Empowering Parents and Children
This innovative 8-session course is full of practical strategies to equip parents and children with essential life skills for managing emotions, developing confidence, and promoting general mental health and wellbeing. Modules on:
1. Emotional wellbeing and understanding overwhelm
2. Thinking about Thinking
3. Strategies for understanding and managing anxiety
4. More on Anxiety, including sleep and separation anxiety.
5. Unravelling anger
6. Kindling confidence
7. Skills for successful socialising
8. More on parenting and behaviour
Filled with practical tips, lots of strategies and worksheets to accompany every session.

All 8 sessions for the price of one hour of individual support
£180 for lifetime access for the purchaser.
What people are saying:
I have found this course really enlightening and I have been surprised at how much of it is applicable to my life and my family. I have learnt so much and feel that Leanne has a wonderful expertise in this field. By doing this course ( as opposed to taking my child to a therapist ) I am now able to offer support myself, model behaviour and improve communication with my children . I didn't realise I could be so instrumental in helping my children with the difficulties they face, and I feel almost privileged to be sharing this journey with them now. Leanne has given me more confidence to be able to help my children manage their anxiety in a healthy way, and to ultimately encourage them to be the best that they can be. Thank you! Claire (children 9 & 13)

The POWER course is packed with valuable insights, clever analogies and practical strategies for helping children cope with anxiety, anger and social challenges. In particular, the course helped me, as a parent, better understand my children. I connected with the gentle approaches for encouraging communication and optimism. Thank you! Nili (children 9 & 12) The POWER course highlighted the vital elements underpinning emotional wellbeing and offered really useful strategies and techniques to bring about positive change. Leanne presents a comprehensive guide to understanding a child's anxiety, underlining the fundamental role that parents play in both building a calmer environment and facilitating a more resilient mindset for children. A valuable resource for parents to retain, revisit and incorporate into the everyday care of children's mental health. Naomi (children with ASD and ADHD aged 16 & 13)
Category: Activities, Services, Toys, Products and Holidays for Children with Special Needs
Fun & Achievement
Established for over 20 years TFH are providers of carefully selected fun products designed to help you or those in your care enjoy life, and achieve more. Positive experiences unlock potential and so our "toys" will lead to functional as well as emotional benefits including:
Controlled sensory input stimulates exploration of the environment.
Practicing fine and gross-motor movement develops and retains skills.
Responsive equipment aids self-awareness, a stepping-stone towards responsibility.
Positioning devices and swings help coordination, confidence and self-regulation.
Participation in turn-taking games encourages socialization.
Interactive Equipment empowers the user, leading to independence.
Order our free colour catalogue or visit our website to stimulate your imagination, begin programs, or reinforce encouraged behaviours, there is a lot that we can achieve…while having Fun.
Category: Activities, Services, Toys, Products and Holidays for Children with Special Needs
RwRR
Is your child/adult learner struggling with spelling and related skills?
Is your child/adult learner underachieving or is possibly dyslexic?
Do you want to see him/her succeed NOW?
RwRR can help you. RwRR (Read it wRite it Remember it) is a unique multisensory STRATEGY, which deals with common areas of failure regarding spelling and related skills and due to its flexible nature it can be tailor-made to individual, group or class needs with little or no preparation.
Our selection of workbooks, flashcards and guides give parents and teachers the tools to help learners acquire the necessary skills for confident spelling. This will in turn help with better long and short-term memory, better concentration, improved self-esteem and encourages independent learning.
Visit our website today and discover an exciting way forward and one you will want to tell others about!
Mobile: 07752 599968
Email: [email protected]
Category: Activities, Services, Toys, Products and Holidays for Children with Special Needs