Activities, Services, Toys, Products and Holidays for Children with Special Needs in Edinburgh
Find companies offering toys for special needs children including switch adapted toys and sensory toys and organisations offering activities, help and advice.
Computer Coding and Touch Typing for Children
Category: Activities, Services, Toys, Products and Holidays for Children with Special Needs
Let your child's imagination come alive........
Boogie Beat music and movement is quite a unique concept as our classes, workshops and parties are very active and lively, and incorporate dance themes based on traditional fairy tales and nursery rhymes using all our own music and illustrations.
Beautiful puppets are also used from our Toy Box, to sing songs, both traditional and new. Various large visual props are introduced throughout the session to engage the children and beautiful illustrations are used to enhance their imagination.
Boogie Beat classes are suitable for children 6 months to preschool. We also run weekly workshops within Nurseries/playgroups and Schools (up to Yr 1 and after school clubs) and Birthday Parties too!
"Boogie Beat has proved to be a great experience for both my children. The songs, music and movement have been instrumental in the growth of their confidence." NH
Music groups and parties for babies, toddlers and preschool children in Peterborough, Crewe, Nantwich, Barnard Castle, Bishop Auckland, Durham, Newton Hall, Shildon, Spennymoor, Derby, Colchester, Edinburgh, Bishops Cleeve, Cheltenham, Gloucester, Quedgeley, Winchcombe, Aldershot, Farnborough, Berkhamstead, Hemel Hempstead, Tring, Carluke, East Kilbride, Motherwell, Blackpool, Preston, Northampton, Banbridge, Burren, Lisburn, Lurganare, Newry, Rostrevor, Warrenpoint, Clevedon, Nailsea, Weston-s-Mare, Winscombe, Wrington, Yatton, Abingdon, Bampton, Didcot, Grove, Harwell, Steventon, Wantage, Cheddar, Newcastle-under-Lyme, Stoke on Trent, Stirling, Stockport, Bramhall, Davenport, Hazel Grove, Marple, Reddish, Banstead, Byfleet, Cobham, Farnham, Walton on Thames, Dail Post, Horsham, Lancing, Southwater, Radford Semele, Royal Leamington Spa, Acton, Chester, Gresford and Rhostyllen
Category: Activities, Services, Toys, Products and Holidays for Children with Special Needs
Helping children with emotional & behaviour problems
Many children don't want to, or cannot, talk about their problems. Play therapy is very effective for children aged 3 to 12. The child chooses from a range of activities in the play room. These include: drawing and painting, sand tray, clay, puppets, musical instruments, story-telling, role play. The Play Therapist focuses closely on the child, communicating using the media the child has chosen. Although of course, the child can talk about their problems, when they are ready, on average research shows only 8% of the session is spent in talking.
Between 73% and 84% receiving play therapy to Play Therapy UK's standards show a positive change – the more severe the problems the higher the change. (Based on over 10,000 cases).
Because play therapy works through unconscious processes, it is important that practitioners are fully qualified and meet the highest standards of practice. Play Therapy is now regulated through the Professional Standards Authority's Accredited Register programme. The PTUK Register of Play and Creative Arts Therapists warrants the quality and effectiveness of its Registrants. Using unregistered therapists can be dangerous.
Play therapy improves a child's ability to learn and reduces the chance of adult mental health problems.
Category: Activities, Services, Toys, Products and Holidays for Children with Special Needs
Individual movement and listening programmes for adults and children.
Often the symptoms are all too obvious, but the causes less so. Rather than focusing on the symptoms we identify the underlying causes and work to reduce them through a daily exercise done at home.
Do you or your child have:
Reading problems
Dyslexia

Dyspraxia(DCD)
Attention Deficit disorder(ADD)
Asperger's Syndrome
Anxiety and Panic Disorder
Developmental immaturity
Speech and language difficulties
Bed wetting
Low self esteem
Sensory processing difficulties
The individual Reflex integration and stimulation programmes we provide work at a very early point developmentally. They work by securing the foundations on which all other development is built. Because we work at such a fundamental level we can help lots of people who have very different problems and/or diagnoses. Drug free non invasive therapy to help you or your child achieve your full potential and make your life easier.
We have clinics in Leith Edinburgh, Morningside Edinburgh and Biggar, South Lanarkshire.
Get in touch today.
Children's therapists in Leith Edinburgh, Morningside Edinburgh and Biggar, South Lanarkshire
Category: Activities, Services, Toys, Products and Holidays for Children with Special Needs
Fun & Achievement
Established for over 20 years TFH are providers of carefully selected fun products designed to help you or those in your care enjoy life, and achieve more. Positive experiences unlock potential and so our "toys" will lead to functional as well as emotional benefits including:
Controlled sensory input stimulates exploration of the environment.
Practicing fine and gross-motor movement develops and retains skills.
Responsive equipment aids self-awareness, a stepping-stone towards responsibility.
Positioning devices and swings help coordination, confidence and self-regulation.
Participation in turn-taking games encourages socialization.
Interactive Equipment empowers the user, leading to independence.
Order our free colour catalogue or visit our website to stimulate your imagination, begin programs, or reinforce encouraged behaviours, there is a lot that we can achieve…while having Fun.
Email: [email protected]
Category: Activities, Services, Toys, Products and Holidays for Children with Special Needs
Home Schooling & Private Tutoring
The World-wide Education Service (WES) is one of the leading providers of home education courses worldwide. We supply accredited comprehensive, up-to-date learning courses for children aged 4-14 years. No previous teaching experience is required.
WES is designed to create a school in the home, this is particularly beneficial where education facilities are limited or, where there is a need to "top up" local school education.
Our service includes:
An initial assessment of your child's educational level.
Courses tailored to the individual needs of your child, based on the National Curriculum of England.
All necessary books and materials to support the subjects.
An introduction from your WES personal tutor who will advise and support you in your role of teacher.
Regular assessments of your child's progress.
A final report detailing your child's educational level to hand on to future schools.
A Certificate of Completion
WES is also able to offer a home schooling package for special needs children. Coursework can be adapted to accommodate specific requirements.
Category: Activities, Services, Toys, Products and Holidays for Children with Special Needs
Pure Living Collection
Pure Living Collection is an online store that sells a fabulous range of luxurious duvets, pillows, mattress protectors and associated bedding products. This website offers invaluable advice on the most appropriate bedding available for children.
Children just love the feel of the soft light-weight, hypoallergenic Spundown Duvets. Mums love them too, for this is the award winning duvet that just loves to be washed, time and time again. For summer the 3.0 tog Pure Cotton Duvet is a popular choice of children's duvet as it will help your child maintain a regular temperature on warm summer nights.
The polyester hollow-fibre filling of the Anti Allergy Duvets and Pillows contain material in which house dust mites cannot live, thus playing a major role in helping to relieve allergies caused by them. Alternatively, the Anti Allergy Duvet, Pillow and Mattress Protectors all provide an effective barrier between your child and the dust mites and their allergens.
Pure Living Collection also offers some pillows with slightly less filling and therefore perfect for smaller shoulders, whilst waterproof mattress protectors offer their mattresses protection against those all too common accidents and spills.
Web: www.purelivingcollection.com
Category: Activities, Services, Toys, Products and Holidays for Children with Special Needs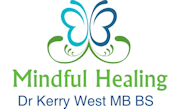 Are you struggling to find the help you need for your child?
As a qualified doctor with twenty years' experience in the NHS, Kerry has developed a deep understanding of medical and psychological issues.
Trained in clinical hypnotherapy and a variety of psychotherapeutic approaches, including Mindfulness, CBT, Solution-focused therapy, coaching and EMDR, Kerry creates bespoke holistic therapy solutions. She is skilled in helping children and teenagers to master their own emotional, behavioural and medical problems.
Email or call Kerry to find out more.
Address: 11 Manor Green Stratford-upon-Avon Warwickshire CV37 7ES
Category: Activities, Services, Toys, Products and Holidays for Children with Special Needs
RwRR
Is your child/adult learner struggling with spelling and related skills?
Is your child/adult learner underachieving or is possibly dyslexic?
Do you want to see him/her succeed NOW?
RwRR can help you. RwRR (Read it wRite it Remember it) is a unique multisensory STRATEGY, which deals with common areas of failure regarding spelling and related skills and due to its flexible nature it can be tailor-made to individual, group or class needs with little or no preparation.
Our selection of workbooks, flashcards and guides give parents and teachers the tools to help learners acquire the necessary skills for confident spelling. This will in turn help with better long and short-term memory, better concentration, improved self-esteem and encourages independent learning.
Visit our website today and discover an exciting way forward and one you will want to tell others about!
Mobile: 07752 599968
Email: [email protected]
Category: Activities, Services, Toys, Products and Holidays for Children with Special Needs
SenseToys
SenseToys offers practical information and an interesting range of toys and activities for pre-school children and particularly for children with special educational needs – all based on first hand experience!
The emphasis of our resources to promote the acquisition of language through play for both verbal and non-verbal children.
SenseToys was set up by parents of two children with special needs, one with a language delay and one with autism. The carefully selected range of resources aim at helping children acquire language through play by helping to make learning fun and rewarding. Even the most ordinary toys can help your child if you know how to use them effectively.
The range includes thick wooden jigsaws with simple non-stylised pieces, lovely fabric beanie bags to teach shapes and colours, threading activities with large holes and chunky pieces, cause and effect toys and a great selection of tactile and sensory balls for lots of squishy bouncy fun. We also now include basic games and actvities to help with alphabet, counting and language concepts such as prepositions, opposites, small medium and large and we have a new range of toys to facilitate construction play.
Tel: 0845 257 0849 for a catalogue
Web: www.sensetoys.com
Category: Activities, Services, Toys, Products and Holidays for Children with Special Needs
Bridge Psychology is a provider of specialist psychological services for children with learning disabilities, autism and other neurodevelopmental conditions.
We undertake clinical and diagnostic assessments, provide supervision and consultancy and offer bespoke training. We will work with, and for, individual families, independent and public sector organisations, courts and legal services.
Reduced rates are available for parents & carers and fixed (the price you pay won't change and increase over time!) quotes can be provided upon request.
Please contact us to discuss your needs and to see how we can support you.
Category: Activities, Services, Toys, Products and Holidays for Children with Special Needs
Online support for people with a specific learning difficulty
Category: Activities, Services, Toys, Products and Holidays for Children with Special Needs