Touch Typing Classes for Children in Surrey
Touch typing courses for children of all ages and abilities.Teaching centers and online courses available.
Computer Coding and Touch Typing for Children
Category: Touch Typing Classes for Children
'All children should learn to touch type' Daily Telegraph ....
Close to London
Suitable for anyone in the family - ages 7 - 107
Uses several types of software to meet all needs.
Courses run for four mornings. Cost £265. Family & early booking discounts
Relaxed stress free holiday course
Teacher is a qualified special needs tutor and typing trainer
Recommended by the Richmond Dyslexic Association but suitable for anyone
Private touch typing tuition throughout the year
Visit the website below for further details
Private tuition for students with learning difficulties, 11+ and up to 18 also available
Email: [email protected]
Category: Touch Typing Classes for Children
STEM courses for children interested in coding, game design, and creative media. See below for details.
Remote tech courses for kids 9-17. Learn coding, video game design, artificial intelligence and MORE! Enjoy live teaching from expert tutors. Structured classes from 10am-3pm. Join over 30,000 other kids. Get £25 OFF with code ALL25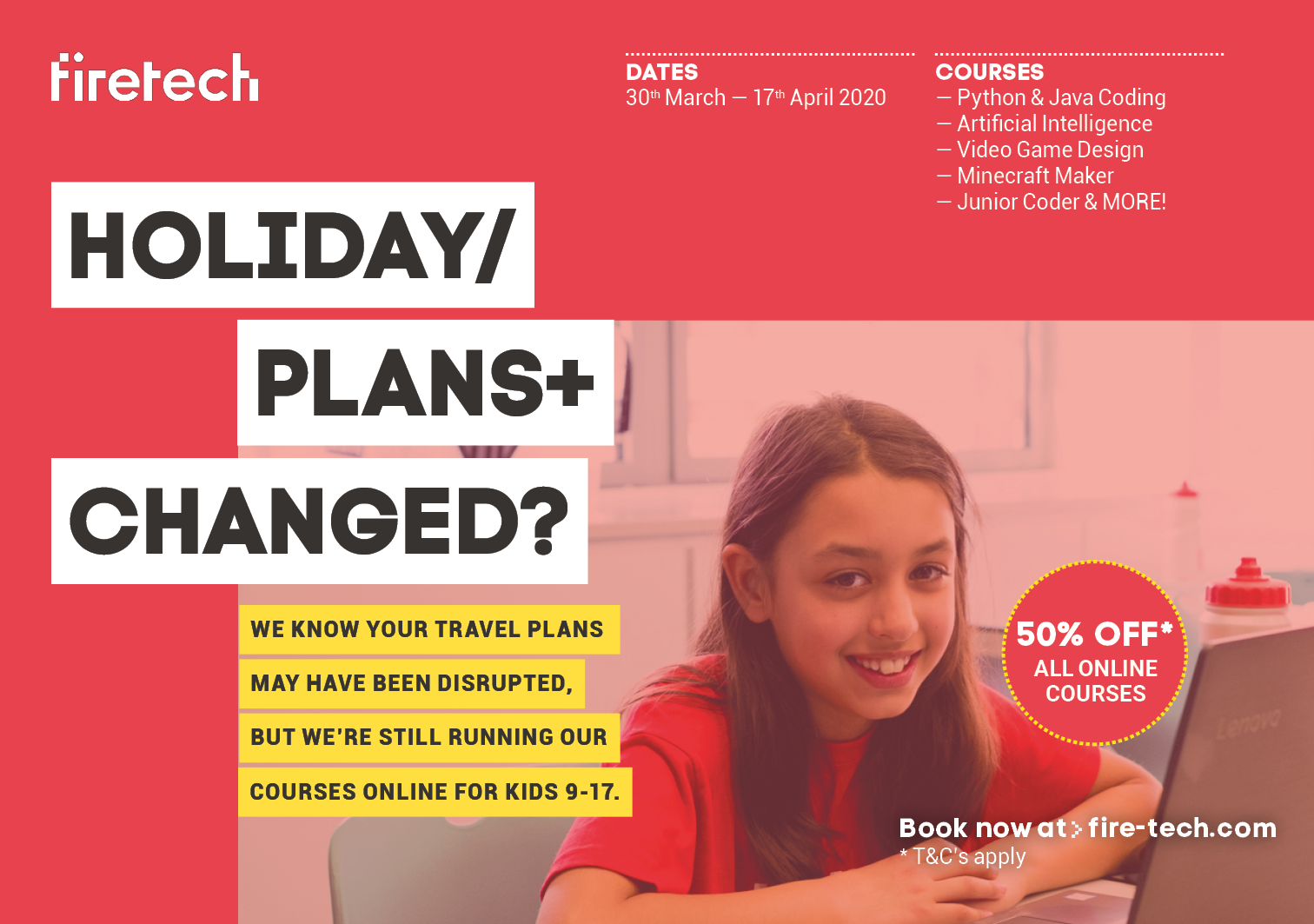 Children's holiday day camps in London, Bristol, Cambridge, Manchester, Reading, Surrey, Winchester, Windsor, and Edinburgh.
Children's residential holiday camps at Wycombe Abbey School in High Wycombe
Term-Time courses in London, Cambridge, and Manchester
Category: Touch Typing Classes for Children