Holiday Clubs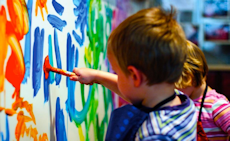 WELCOME TO THE ALL 4 KIDS UK CHILDREN'S HOLIDAY CLUBS PAGE. BELOW YOU'LL FIND HELPFUL TIPS AND ADVICE KINDLY SUPPLIED BY THE KOOSA KIDS LTD
What to Consider when Choosing a Holiday Club for Your Child
When choosing out of school care for your child you will be looking for a service that fulfils the current needs of your child but which also provides convenient, reliable and quality childcare when you need it.
A recent survey conducted by KOOSA Kids Ltd, a leading childcare provider who operates holiday clubs across Hampshire, Surrey, Berkshire and Richmond, reveals that the top motivating factor in choosing a holiday club is 'location', followed by 'price' and the 'range of activities on offer'. It was also revealed that the standard of care and the Ofsted rating was also an important decision factor for many.
So how do you assess if you have found the best holiday club for your child? Ask yourself these questions:
Is the club convenient to your home or place of work?
Do the club's opening and closing times work for you?
Does the club offer a range of activities that will interest your child?
Is the cost within your budget?
Is the club regulated by Ofsted and able to demonstrate a good track record of inspections?
Do you feel confident that the club is going to be a safe, secure and enjoyable place for your child to be?
Every child is different and every parent will have slightly different childcare requirements, so it is important to select a childcare provider who is going to tick all the boxes. Making a short list of your needs and prioritising those which are most important to you will help you to make the right choice.
Ofsted have an important role to play in regulating the standard of care in the out of school sector and they do this by setting rigorous welfare and development standards that childcare providers must comply with. During an Ofsted Inspection, detailed observations will be made. Staff, parents and children will be interviewed to gain valuable feedback and reviews of processes and procedures will be documented. An inspection takes place every 5 years, and you can check to find out if your local holiday club is registered with Ofsted and what grade they have been awarded by visiting https://reports.ofsted.gov.uk/. Once on this website, you can simply type in the name of the childcare provider to find which clubs are registered and if they were rated as 'inadequate', 'good' or 'outstanding' – outstanding being the highest grade a club can be awarded.
Not all holiday club operators choose to have their holiday clubs registered by Ofsted. It is not compulsory to do so, but if they are, then you will have added reassurance that the club's service provision and quality of care is being regularly checked and standards are being adhered to.