Travelling With Young Children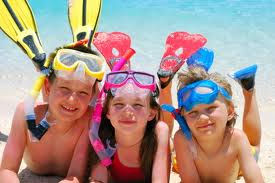 Special Thanks to Quo Vadis Travel for supplying the information
WELCOME TO THE ALL 4 KIDS UK TRAVELLING WITH YOUNG CHILDREN PAGE. BELOW YOU'LL FIND HELPFUL TIPS AND ADVICE AND FIND A SELECTION OF THE BEST COMPANIES OFFERING HOLIDAYS OVERSEAS HERE: HOLIDAYS - OVERSEAS FAMILY FRIENDLY
Quo Vadis Travel
E-mail: [email protected]
Web: www.quovadistravel.co.uk
Tel: (01279) 639600
Luxury Family Holidays in South Africa, Greece, Spain, France, Italy, Switzerland, Sweden, America, South America, Canada, Nepal, India, China, Seychelles, Mauritius, Australia, Russia, New Zealand, Fiji and more
No matter how small or large the family, finding the ideal holiday that will please everyone can sometimes be a hard task especially if the ages range from 0 – 99! With today's busy lifestyles and the vast array of companies, resorts and hotels to choose from, the task of researching and booking the perfect family holiday can take up valuable time and become quite stressful. There is another way - at Quo Vadis we have extensive knowledge of the overseas family holiday market and will do all the hard work for you at no extra charge – providing you with holiday solutions tailor made to your requirements.
Bear in mind the following factors when thinking about your overseas family holiday…..
Where do you want to travel from and what is the maximum flight/transfer time you can tolerate?
When do you want to travel and do you have a destination wish list?, how important is climate to you?…our experts can advise you on the best months to visit certain destinations…avoid rainy seasons, make the most of the warm seas, resorts with great low season sunshine records – all important factors in making the right holiday choice.
What, if any are your childcare requirements? Do you want fulltime or part time kids clubs or creche's, just evening babysitting or maybe even a private nanny for your holiday….or maybe you just want some fun clubs to dip in and out of where your children can make friends and you can grab an hour to read your book or head for the gym….
What levels of comfort are you looking for? from 5* world acclaimed hotels and luxurious houses with staff to out of the way self catering villas and all inclusive clubs – we can take your holiday brief and advise on the best options available. Contrary to popular belief, you don't have to compromise on quality when holidaying with children. There are some fantastic options out there that will keep the grown ups and the kids happy.
What is your maximum budget?
What other facilities do you require as a family eg: kids pools, playgrounds, cot hire. Highchairs, early suppers, kids menu's, teens clubs, spa facilities, golf, gym, separate sleeping areas, interconnecting rooms, an annexe for your nanny, kids car seats etc etc
Hiring baby equipment? can take the stress out of travelling with babies and pre-school children. A wide range of essential items including pushchairs, travel cots, car and booster seats, highchairs, a great selection of toys can be hired and ready for collection at your destination or airport.
Are your kids UV protected? A little sunshine in our lives is a fabulous but sun protection is now more important than ever, especially for younger children. Stay protected with UPF 50+ UV clothing, UV swim suits and UV swimwear, sun hats, sunscreens, beach shades and much more.
What's important to you on holiday?….could be access to sandy beaches, cultural sites, nice towns/harbours to stroll around in the evenings, good food, shopping etc.