Kids Coaching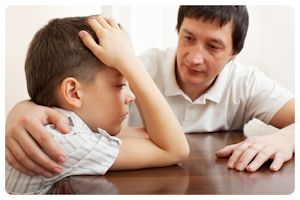 Special Thanks to Naomi Richards - The Kids Coach for supplying the following information
The Kids Coach
Email: [email protected]
Web: www.thekidscoach.org.uk
Tel: 07961 312749
Is there really such a job as a Life Coach for Children?
Yes there is, although it is a job title that people are not familiar with. They have heard of a Life Coach for adults but never a Life Coach for Children. Life Coaching is very new in the UK compared to the US but it is a fast growing market as people want an alternative to therapy and counselling. Life coaching is very different to counselling as it is solution focused and it uses an interactive approach – that can either be directive or non-directive.
A Life Coach for Children does not work too dissimilar to one that would work with adults. The main difference is the softer approach, the use of materials in sessions and of course, the subject areas covered. A Life Coach can help children develop the skills, attitudes and coping mechanisms required to help them get the most from life as it is today.
Children can benefit from Life Coaching as it can help them to:
Understand the situation they are in and the reason why it happened
Realise they can change the situation in which they are unhappy
See that they are the only ones responsible for their own actions
Increase their confidence to make positive changes in the way they act, think and feel about situations and people and;
Develop essential life skills
The most common issues focus around essential and important life skills such as raising self-esteem, confidence building, social interaction and communicating with peer groups and adults, motivation and listening skills. It can also be used for:
Stress management
Challenging negative thoughts and beliefs
Friendships
Anxiety
Emotions including anger
School issues
Family difficulties including parent separation
Motivation
Life Coaching works with any issue the child or the parent feels they need help with and by having a trustworthy outsider for the child to talk to can be very beneficial especially if the problem is family related.
A Life Coach may use worksheets, role play and discussion to establish the problem and together with the child will set a goal and look at ways of achieving it. They evaluate the child's ideas and he or she will choose the most achievable and realistic option for them to get the result they want (their goal). This strategy may not necessarily be the preferred route for the parent(s), but by letting the child find an answer to his or her problem they will feel empowered and in control of the situation, which in turn will raise his or her self-esteem.