Healthy Eating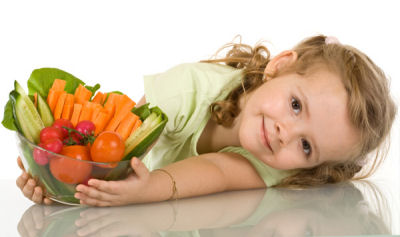 WELCOME TO THE ALL 4 KIDS UK CHILDREN'S HEALTHY EATING PAGE. BELOW YOU'LL FIND HELPFUL TIPS AND ADVICE KINDLY SUPPLIED BY HARMONY AT HOME
Email: [email protected]
Web: www.harmonyathome.co.uk
Tel: (01444) 891677 / (0777) 800 0094
Do you struggle to sit down as a family and share a fulfilling and nutritious meal at least once a day? Here are Frankie's 10 top tips to help you:
1. Have a balanced family meal - 20% Carbohydrate 25% Protien 50% Fruit & Veg 5% Fats (approximate amounts)
2. Sitting the whole family down for a meal together can be a challenge. Recent research shows that families who dine together have stronger family bonds.
3. Turn off the TV. It may take a little while, but conversation will occur!
4. Ask the children to help lay the table. Bring the plates and cutlery to the table for them, and let them sort it out into places.
5. Bring all the food to the table at once. Serve from dishes and platters to the plates.
6. Try not to get up for refills. Place jugs of water / milk / juice on the table. Try to refill glasses and plates at your seats.
7. Encourage the children to make their own placemats. These can be favourite magazine cuttings or a self portrait! Take the finished designs to your local stationers and laminate for easy cleaning.
8. Older children can learn simple napkin origami.
9. To make life easier when cooking home made food, double the quantity and freeze half. The convenience of a pre-made meal allows for more quality time, and the family will still enjoy home cooked food.
10. Help you child look forward to opening their lunch box with a special surprise……. A fresh flower, a placemat, a funny napkin or even a 'love you' or 'joke' note can help make the box extra special.
Does your child eat…….
Too much sugar
Too much salt
Too much fat
Too much refined white starch
Too many additives and processed foods
Too little fresh fruits and vegetables
Frankie's top ten tips to help you help your child:
1. Cut down on ready prepared sugary foods and drinks and foods with high salt
2. Make any changes S L O W L Y one change at a time
3. Accustom your children to all the good foods early on (call Frankie for a free weaning guide)
4. Make food fun, cook and do food activities
5. Make the food look delicious, presentation counts
6. Eat the food yourself. Let them see you tucking in too
7. Always remain positive, become an expert in food - always sticking to your guns
8. Give delicious healthy snacks – big juicy strawberries, reserving them 'because they are so delicious and we don't have them all the time'
9. Use brown or wholemeal breads and rice whenever possible
10. Try new recipes weekly