Eating Disorders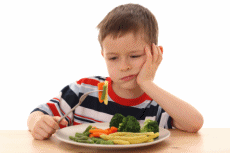 WELCOME TO THE ALL 4 KIDS UK EATING DISORDERS RESOURCE PAGE. BELOW YOU'LL FIND HELPFUL TIPS AND ADVICE FOR PARENTS AND CARERS KINDLY SUPPLIED BY THE FLORENCE NIGHTINGALE HOSPITAL
EATING DISORDERS
Dieting or watching what we eat has become a way of life for many of us, especially living in a Western Society. For some, what originally appear to be 'normal' concerns about weight evolve into severe preoccupations with food, weight and body image. The result is sometimes an eating disorder.
Emergence of Eating Disorders: Eating disorders affect about 60,000 people in the UK. Both anorexia nervosa and bulimia nervosa begin during early adolescence, coinciding with the onset of puberty. However, an eating disorder may strike as early as age eight and as late as middle age. Eating disorders are regarded as the result of biological, psychological and social factors.
Anorexia Nervosa is characterised by deliberate weight loss and a refusal to eat. Anorexics never reach their 'ideal' weight, regardless of how thin one might become; they still perceive themselves as fat. Often, anorexia starts with normal dieting but instead of stopping when the desired weight is reached, it continues until the person is underweight. Some anorexics binge and purge food but maintain a low body weight. The sufferer may hide food to avoid eating it and take laxatives and slimming pills to assist their weight loss.
Bulimia Nervosa As opposed to not eating, bulimics often binge eat. During the binge, bulimics eat large amounts of food, very rapidly and with little self-control. Purging is then carried out to avoid gaining weight, which may involve vomiting, using laxatives or excessive exercise. Despite this cycle, bulimics are usually average weight, or slightly overweight. This behaviour usually causes feelings of guilt and this feeling then results in comfort eating – the cycle begins again.
Compulsive Overeating or binge eating disorder is rather like bulimia. Characterised with a loss of control and distress about the binge eating behaviour. Episodes may occur when alone at night and may be associated with loneliness, unhappiness and loss of self-esteem. Unlike bulimics, compulsive overeaters do not utilise purging to control their weight, so are likely to become overweight.
Obesity is often part of one's constitution and is not necessarily a problem of psychopathology. Overeating can be a reaction to distressing events, such as bereavement or accidents. This may be followed by 'reactive obesity', especially in individuals predisposed to weight gain. Obesity can dent self -confidence and result in emotional distress.
What should parents look out for?
1. Extreme weight loss/thinness
2. Preoccupation with food, weight and calories (unable to hold conversation without discussing food/weight, watch others eat with intent)
3. Frequent weighing
4. Excessive concern about appearance/attractiveness
5. Distorted eating patterns (skipping meals, secret eating, binges, strict dieting, ritualistic eating habits)
6. Excessive exercising
7. Disappearing after a meal
8. Suspected vomiting or use of laxatives or diuretics
9. Feeling nauseated/bloated after ingesting normal amounts of food
10. Perfectionism
11. Rigid inflexible routines
12. Withdrawal from friends/ activities
13. Low self-esteem
14. Alcohol/drug abuse
15. Impulsivity, mood swings, manipulative behaviour ?
Treatment for eating disorders generally has three goals:
1. Correction of medical problems associated with starving or binge eating/purging.
2. Resolution of the underlying psychological and social dynamics that contributed to the development of the eating disorder.
3. Establishment of normal weight and healthy eating behaviours.
This material is for information purposes only and a GP or a qualified professional should be consulted to provide further advice to meet your individual needs. This is not intended to replace qualified medical advice and should not be used to assume a diagnosis.
Please call our 24-hour Helpline on 0800 783 0594 for further information and advice.