Choosing an Independent School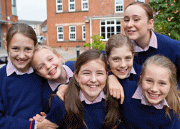 WELCOME TO THE ALL 4 KIDS UK CHILDREN'S CHOOSING YORU CHILDS SCHOOL RESOURCE PAGE. BELOW YOU'LL FIND HELPFUL TIPS AND ADVICE FOR PARENTS AND CARERS KINDLY SUPPLIED BY GABBITAS EDUCATIONAL CONSULTANTS
Web: www.gabbitas.co.uk
Tel: (020) 7734 0161
Choosing an independent school
Why choose an independent school?
The independent sector includes schools of many different styles, including the traditional and the more liberal as well as a choice of single-sex and co-educational, day and boarding schools in towns and cities as well as in more rural locations. If you are thinking of a boarding school for your child, remember too that many boarding schools now offer weekly or flexi-boarding options as well as full boarding. Class sizes in independent schools are generally smaller than in state schools. Most schools also have a teacher:pupil ratio which ensures that pupils receive plenty of individual attention. Independent schools in membership of the Independent Schools Council are inspected regularly by the Independent Schools Inspectorate. Other independent schools are inspected by OFSTED. Full reports are published.
A school to suit your child
While some schools are highly selective, many cater for children of more average ability and some specialise in helping children in need of more individual attention. Think carefully about your own child's academic needs and look for schools which are appropriate. Some children thrive in a competitive environment in the company of other lively and confident pupils. Others may benefit from being part of a smaller school community.
Finding out about schools
The Head of your child's present school can probably recommend suitable options, but you might also want to obtain an independent viewpoint from a reputable educational consultant such as Gabbitas who can suggest school appropriate for your child.
Visiting schools
Many schools have impressive prospectuses and websites, but the only way to find out whether or not you like a school is to go and see it. Go during termtime when you can meet staff and pupils and see the school in action. First impressions are important. Are the staff and pupils polite and welcoming? Is the Reception area easy to find? Are the grounds neat and well-kept? Is there a sense of order and purpose? Do the noticeboards suggest an active, enthusiastic school?
Questions to ask
There are various areas you might want to discuss with the Head during your visit, including:
Academic policy and destination of leavers. Some prep schools prepare pupils for a limited range of senior schools.
Exam results - a useful measure if you can compare them with results in previous years.
Qualifications and experience of teachers
Systems for testing and assessment
Educational and careers guidance
Special needs provision
Pastoral care
Accommodation and health & welfare issues for boarders
Extra-curricular activities
Discipline and the school's policy on issues such as drugs and bullying
Making a choice
After your visits, look again at your original criteria and ask yourself how the schools match up. Each school may have different strengths. Which are most important to you and your child? If you have difficulty deciding, it may be wise to trust your instincts. The right school is the one which will allow your child to achieve his or her potential in the company of liked and trusted staff and pupils in an environment where he or she feels happy and at home.