Childhood Deafness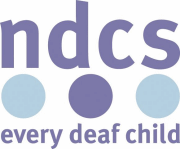 WELCOME TO THE ALL 4 KIDS UK CHILDHOOD DEAFNESS RESOURCE PAGE. BELOW YOU'LL FIND HELPFUL ADVICE KINDLY SUPPLIED BY THE NATIONAL DEAF CHILDREN'S SOCIETY
The National Deaf Children's Society
Regsitered office: 15 Dufferin Street, London EC1Y 8UR
E-mail: [email protected]
Web: www.ndcs.org.uk
Freephone helpline: 0808 800 8880 (voice & text)
ADVICE AND HELP ON CHILDHOOD DEAFNESS
The National Deaf Children's Society is an organisation of families, parents and carers which exists to enable deaf children and young people to make the most of their skills and abilities. NDCS services include:
Providing clear, balanced information and advice on many issues relating to childhood deafness, including temporary hearing loss such as glue ear.
Advice on audiology, including information on glue ear.
A children's equipment fund (subject to availability) and an opportunity to try equipment in the home and at school.
Support with welfare benefit claims and Disability Appeal Tribunals.
Education advice and support at Special Educational Needs Tribunals (appeals in Scotland).
The listening bus which travels around the country with the latest technology.
Annual technology exhibition and conference.
Special events for professionals and families of deaf children and young people.
TALK magazine and a range of publications for both families and professionals, some leaflets in community languages.
A network of regional staff and local contacts.
Training and consultancy for professionals.
For information and support about your child's hearing contact The National Deaf Children's Society (NDCS). Open Monday to Friday 10am-5pm. If you prefer to use a spoken language other than English, tell us the language of your choice and your telephone number (in English). Within a few minutes, we will ring you back via an interpreter. Registered charity no 1016532