TUMBLE TOTS CELEBRATE 40 YEARS!

Tumble Tots is now in it's 40th year, proving that our programme stands the test of time and that physical activity will always play an essential part in a child's development.
The programme consists of different classes tailored to suit the age and stage of a child's development with equipment to reflect this. Our equipment is specially designed to not only be bright, colourful and fun, but to challenge a child's fundamental physical abilities of agility, balance and climbing. Hand held items are also used in classes to aid with hand, eye and foot co-ordination.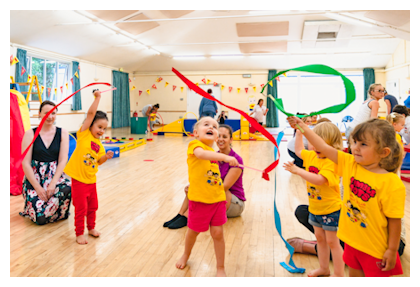 As well as physical skills, children develop their social and cognitive skills through the classes. Action rhymes and body identification songs during circle time enhance their listening, language and memory skills whilst interacting with other children improve their social skills.
Trained staff in the classes help to bring the best out in every child and attending weekly and progressive sessions not only contributes to a child's recommended daily activity requirements, but also introduces them to structure, preparing them for school.
One of the main benefits, according to our parents, is how much they see their children grow in confidence from interacting with other children and taking on new challenges which they can apply to life outside of the classes.
There are so many benefits of coming to Tumble Tots and every child takes away something different from their experience. Why not come along and see what 'Skills for Life' your child can learn?
Visit www.tumbletots.com to find your nearest centre, check dates, times and prices and book a class online.