Kids can become Certified Coders at Software Academy!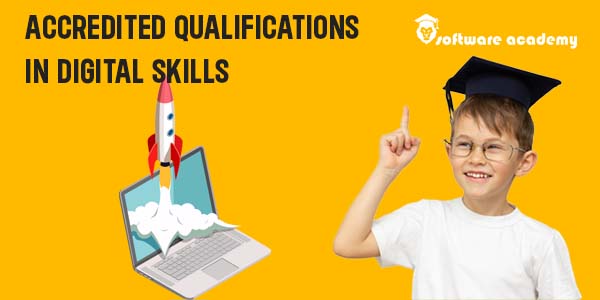 Want your child to be a certified coder?
Software Academy is the UK's only training centre to provide kids with accredited qualifications in digital skills such as coding & games design.
If your child is 6 to 16, they can achieve an NCFE accredited qualification with them.
Software Academy was set up in 2016 by university educators in London, when they realised most students attending higher education haven't been prepared well enough for what's up ahead in their future.
They believe kids can, and should, have a similar education to university students. To use the same tools and learn similar skills.
At Software Academy, kids work on fun bitesize projects to create their own games, apps & digital art, using the same tools used by industry experts.
Their outstanding curriculum have been accredited by the NCFE, the UK's longest serving awarding body. This also means that you don't have to worry about the quality of your child's education, because the NCFE conducts a quality review every year.
Why being certified at a young age is important:
Real world skills: kids learn the same tools used by professionals.

Unique Advantage: to help get into their desired school, college or university.

Portfolio development: to demonstrate their skills.

Tackle the future: prepares them to innovate future tech.

Outstanding curriculum: Developed by university educations and approved by the NCFE.

Soft Skills: they'll build problem-solving & critical-thinking skills.
Study modes:
Skills Lab:
This is a "Netflix-like" platform, full of video lessons for your child to study on their own, whenever they want. Easy to follow step by step video tutorials teach a wide range of topics.
Term Time:
If you're looking for regular classes, their term time plan is perfect for you. Your child will attend a class (in person or online), once a week, during school term.
Holiday Camps:
Week-long holiday camps for when kids are off school. From Monday to Friday, 10 am to 3 pm (in person or online), kids will work on creating a project to share with their family & friends.
Private Tuition:
Your child can learn in a one-to-one session with a professional tutor. This option offers the most flexible timing as you can arrange your own convenient time around your own schedule.