How to Select the Right UK Kids Holiday Camp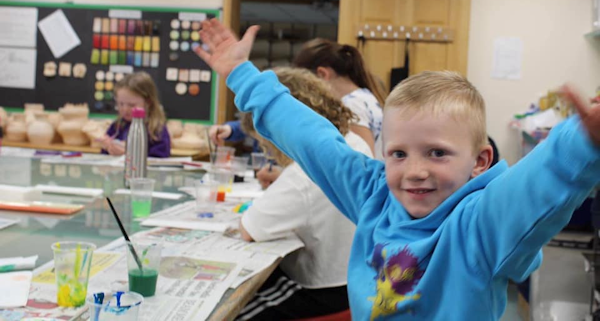 As a parent or guardian, you know how important it is for young children to be active, have fun, and try a variety of sports and activities to truly discover their hidden talents and passions. You also want the summer holidays to be enjoyable, worthwhile and to be an experience that continues their learning and development, rather than breaks from it.
But keeping a child entertained for over six weeks can be challenging and tiring, especially with the unreliable British weather. To combat this, Americans have been sending their children to activity camps for years and the British are catching up with more and more multi-activity and specialist camps available than ever before. So, what do you need to consider in order to select the perfect one for your child?
Multi-Activity or Specialist Camps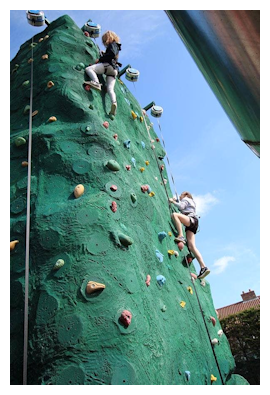 Multi-activity camps cater for everyone with a wide range of outdoor sports and games. Many camps offer traditional outdoor sports such as football, rugby, cricket, ultimate frisbee and rounders with some camps like Camp QE in York also offering extra adrenaline-filled activities such as rock climbing, assault courses, capture the flag, laser pistol shooting, organised sports days and scavenger hunts.
These multi-activity camps often also offer more relaxing, indoor-based activities such as arts and crafts, baking and indoor sports like snooker and table tennis. The organisers of these camps usually put a timetable of activities together which you can view and compare. One such organiser, Chris Simpson, who is the Director of Camp QE said, "We strive to provide the most immersive camp experience for each child by introducing them to a multitude of sports, games and activities. We expose them to high-quality, professional sports facilities and instructors so they can get the very best experience out of their summer. We're lucky to have such great on-site facilities such as a skate park, trampoline area and indoor swimming pool that allow us to offer such variety with our timetables."
Multi-activity camps are great for kids with several passions or a general love for getting involved. They suit those who get bored easily and who could benefit from trying a lot of different things to discover what activity they like the best. Specialist camps, however, focus on one skill to develop, such as popular sports like football, sports requiring specific facilities like horse riding, performing arts, creative arts, media, languages or IT. These are a fantastic option if your child knows what they enjoy doing and wants to do it all the time, or, if they want to develop a certain set of skills.
Location, Daytime or Residential
Another thing to consider when you are shopping around for the perfect camp, is whether you want your child to come home every day or whether you want them to experience camp boarding. Of course, this is dependent on whether the camps you are looking at are commutable to you as, especially with the specialist camps, you may be restricted on the locations available.
Timings and Wrap-around Care
One thing to definitely look into before making any decisions is the hours that the activities run from and until. Many camps run activities in-line with school hours, 9.00 am – 4.00 pm. Many camps offer wrap-around care from 8.00 am – 9.00 am and 4.00 pm – 5.30 pm to act like a before and after school club. Chris, from Camp QE says, "We realise that parents need the flexibility for the longer hours so that they can get to and from work. That's why we offer free wrap-around care for every child."
Food
Healthy eating is important, as is keeping those little ones properly fuelled in order to get the most out of camp. Some camps like Camp QE include all meals, drinks and snacks within the cost of their camp and instead of the standard packed lunches, they offer award-winning, freshly-prepared meals by their in-house catering team. When you are looking into the cost of camp, it is worth asking each camp whether food is extra, what they offer and how they cater for allergies and special dietary requirements.
Age Range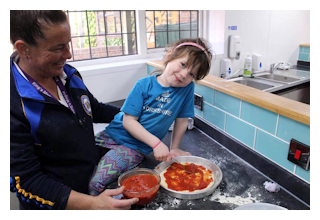 Not all camps are for every child. There are camps offered to a larger mix of age ranges such as ages 5-13 years and those that are offered to smaller age ranges such as 5-7, 8-10, 11-13 years. Depending on how your child mixes with different age groups and depending on whether you would be sending multiple children, may influence your decision on what is best for you. There are positives for both as a larger age range creates better diversity and more chances to develop either a leading role to the younger ones or a 'look up to' role as a younger one whereas those camps that do split the age ranges will probably offer more age-targeted activities.
Staff
It probably goes without saying but the quality of staff looking after your children is of the utmost importance. Don't be afraid to ask about their training and experience and to check that they are DBS checked. After all, you're paying!
Extras
Many holiday camps offer souvenirs such as hoodies and tshirts so it might be worth budgeting for a little something. Camps like Camp QE offer a free souvenir as part of an activity and a free t-shirt with a full week booking but they also have other items to buy in their shop.
Some activity camps have Facebook pages where you can view updates and photos of what your children have been up to.
Find out More
Camp QE offers camps for 5-13 year olds. Children can join for the full week or occasional days to suit. Individual days are £45.00 and a 5-day week is £200.00 with a free souvenir t-shirt.
All staff are DBS checked with First Aid training and most are also qualified lifeguards. Many of our staff are also trained coaches in certain sports and have been externally-trained for the safe use and instruction of specialist equipment such as our climbing wall.
For more information, email [email protected] or phone 01423 333300