Eight things to learn on a family adventure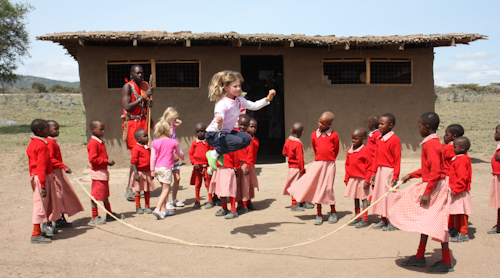 Going on an adventure holiday doesn't mean your children have to put their learning on hold. While on holiday, kids and parents alike can learn about different cultures and even pick up some more unusual skills that will be the talk of the playground – and the office - come term time. Tim Winkworth, father of three and product manager for The Family Adventure Company, shares eight skills you can learn on holiday.
1. Learn how to throw a spear like a Maasai warrior in Kenya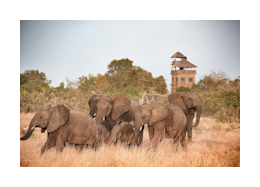 Header to the bustling city of Arusha and visit a remote village, home to the traditional Maasai people known for their vibrant red dress and elaborate jewellery. You'll gain an insight into the culture and ancient ways of this proud community. The local Maasai warriors will even show you how to throw a spear and fire a bow – careful mum, stand well clear!
2. Learn to set a camera trap to capture images of wildlife in Tanzania
Head out on a jeep safari in Saadani National Park, the only coastal wildlife park in East Africa, for some wildlife spotting. Your guide will show you how to look for tracks and signs in the bush in order to set a camera trap and capture some iconic images. The possibilities are endless – you might capture a zebra taking an evening stroll or spot a lion hunting in the first light of dawn.
3. Learn how to make Gozitan Cheese in Malta
Experience a day in the tranquil life of a local shepherd at the Ager Foundation, a pioneer and promoter of eco-tourism in Gozo. Help process Gozitan cheeselets, which are eaten fresh, sundried, salted or peppered or help out with feeding and milking the sheep before having a traditional lunch with your host featuring Gozitan cheese, olives, sundried tomatoes and crusty oven baked bread - delicious!
4. Learn how to build an igloo in Andorra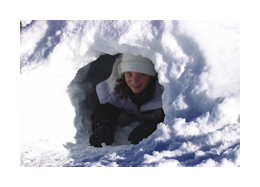 Head to Andorra to learn an unusual new skill – building an igloo. All you need is a good supply of firm snow, a spade and a team of helpers. Kids will be thrilled to see how simple it is to make an icy shelter – a vital component of mountain survival.
5. Learn how to pole a traditional Mokoro canoe on a Botswana Teenage Safari
Try your hand at sailing a traditional Mokoro canoe down the Okavango Delta, which spills into the Kalahari Desert creating a vast aquatic wetland. You'll travel two or three people per canoe with your Mokoro guide, who will teach you how to guide your canoe skillfully along the Delta.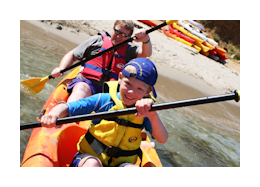 6. Learn how to river raft in Croatia
With something for everyone, Croatia allows families to be as active or relaxed as they please. Picturesque waterfalls, impressive mountain scenery and diverse national parks, not to mention Europe's most beautiful river, kids will love getting to grips with a paddle and hitting the white water, paddling through canyons and waterfalls.
7. Learn how to identify the Galapagos tortoise in Ecuador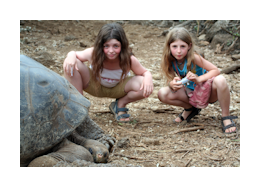 With the recent discovery of a new Galapagos tortoise species, the famous Galapagos Islands are the height of interest and couldn't be more suitable for an adventure for all the family. Imagine waking up to hit the warm waters and snorkel in search of gentle giants, head out to Tortuga Bay in search of marine iguanas playing in the breakers or take a visit to the Research Station to discover newborn giant turtles. Kids will love discovering exciting animals, big and small, and heading out on speedboats to explore the surrounding islands, home to impressive volcanoes.
8. Learn how to haggle in the souks of Morocco
Getting a trinket or souvenir in the Marrakech is a must for any Morocco holiday. Colourful alleyways lined with lanterns, shoes and clothes; delving into a souk is pure magic. Learn a little Arabic, swim in the sea in picturesque Essaouria and rise to the height of the Atlas Mountains. If you're looking for a great introduction into northern Africa, Morocco has it all.