8 Reasons for a family holiday in Cornwall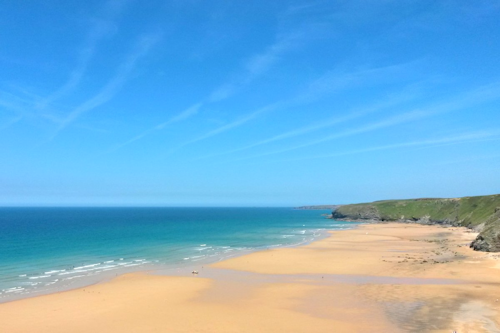 Going abroad or staying in the UK? It's a tough choice, but we believe Cornwall is just the perfect place for a family holiday and have summed up our top reasons why you should consider a visit.
1 Family friendly beaches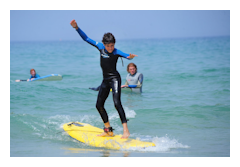 Some of the most beautiful beaches in the UK can be found in Cornwall and many of them are also ideal for families. Perfectly sheltered and tucked away coves with little streams and puddles, perfect for rock pooling and splashing in the water and the golden sand is just right to build a sandcastle.
2 Gardens with kids' entertainment
Cornwall's mild climate and its unique location make the perfect environment for some of the country's most stunning gardens. Themed children's activities, treasure hunts and playgrounds ensure that your garden visit is entertaining for all the family.
3 Plenty of attractions
There are so many family attractions to choose from, you will be spoilt for choice. Whether your little ones like animals or rollercoasters, steam trains or pirates, Cornwall has it all.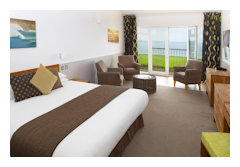 4 Delicious, local food
Pasties, cream tea and freshly caught seafood. Cornwall is a real haven for foodies. Children particularly love visiting the ice cream farms where they can sample lots of different flavours.
5 Outdoor fun
What better place to have a go at surfing, coasteering or kayaking. Beginners are always welcome. The Camel Trail is the perfect route for a cycle tour or if you like a little more adventure, why not book a Jet Ski safari?
6 Finding the legends of Cornwall
Watch the Giant Bolster wander through the streets of St Agnes, learn about King Arthur at Tintagel Castle or visit St. Senara's Church to see the chair of the Mermaid of Zennor. Children love legends. Family fun guaranteed.
7 Mild climates all year round
The year round mild climate make Cornwall a great holiday destination. No need to worry about heat strokes or being snowed in. Instead you get to see palm trees right in front of your hotel window.
8 Family friendly hotels
Cornwall also offers some of the best hotels that cater specifically for families and ensure that children AND parents have a relaxing holiday.
The Sands Resort Hotel just outside of Newquay offers spacious 2-room suites with a sea view, a crèche, kids' clubs, pools and plenty of activities. Parents can make the most of the onsite spa or enjoy a dinner for two whilst taking advantage of the complimentary baby listening service. Plus you can hire body boards, wetsuits, windbreaks and pram at no extra charge. What more could you want?
To find out more visit www.sandsresort.co.uk