Children's Music Lessons and Singing Classes for Children in Stirling
Want to learn to sing or play an instrument? Find a list of tutors offering music and singing lessons and classes in your area.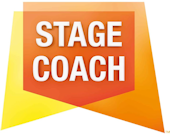 One of the largest networks of part time performing arts schools in the UK
Singing, Dance and Drama for boys and girls aged 4-18.
26 years of stretching imaginations.
More than 12 million hours of confidence building.
Stagecoach: Training for Life.
Holiday Courses for Summer.
For children's drama classes in Stirling, call Stagecoach Stirling now on 0131 337 7774 or click on our website.
Address: Park Terrace, Stirling FK8 2NA
Category: Children's Music Lessons and Singing Classes for Children
Britchops Drum Tuition
The Britchops Foundation Drum Course is a new multimedia eBook drum course in Adobe PDF format.
This course provides all the information you need to begin learning today's popular drumming styles such as Pop, Rock and Britpop/Indie in the comfort of your own home.
Drum charts by top UK and US bands Oasis, Cast and Bryan Adams are featured by kind permission from Sony Music Entertainment and Universal Music Publishing. Other features include extensive MIDI file library in GM/GS/XG format, Digital Imaging, Professional Drum Score Notation and extensive Tutor Notes.
Find out more at:
Web: www.britchops.co.uk
Category: Children's Music Lessons and Singing Classes for Children