Exam Centres covering GCSE, IGCSE & A Level
Examination centre covering the UK offering GCSE, A Level and IGCSE exams
GCSE and A Level Computer Science Exam Centre
Category: Exam Centres covering GCSE, IGCSE & A Level
GCSE, IGCSE and A Level Examination Entry
3A Tutors Ltd is a National Examination Centre based in Bristol.
We specialise in providing private candidate examination entry for many GCSE, IGCSE and A Level subjects as well as various university admissions tests (eg. BMAT) and Functional Skills tests.
Candidates simply register with us as a private candidate and attend on the relevant examination dates.
Our services are ideal for:
Home educated students
Re-sit candidates (eg. GCSE Maths or IGCSE English)
Students who wish to take an additional qualification not available at their school, for instance bilingual children (eg. IGCSE Chinese).
Gifted children who wish to take a qualification early (eg. GCSE Maths)
Distance learning students
Mature students looking to gain additional qualifications, perhaps for a career change!
We have been a registered Examination Centre (50538) with all the main examination boards for many years.
There are no entry requirements or age restrictions to enter for examinations with us.
Candidates can simply register and just attend examinations with us - alternatively we can also offer optional tuition support, if required.
Simply visit our website or contact us for more information on any of our services!
Address: 1A High Street, Staple Hill, Bristol BS16 5HA
Tel:
0117 910 9931
Fax:
0117 956 2740
Category: Exam Centres covering GCSE, IGCSE & A Level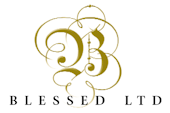 Exam Centre for AQA, Edexcel & OCR; Private tuition and Saturday School
Providing educational services and private tuition to all ages of students from primary to adults in Mitcham and Croydon. Exam Centre based in Mitcham: an approved examination centre for AQA, OCR and Edexcel exam boards.
Private Examination Candidates are welcome
Address: Blessed Ltd 328 London Road, Mitcham CR4 3ND
Tel:
0208 544 1551
Mobile:
0794 155 1184
Category: Exam Centres covering GCSE, IGCSE & A Level