Toddler and Children's Dance Classes, Ballet, Tap, Modern, Jazz and Street in County Durham
Children's dance clubs offering Ballet, Tap, Jazz, Modern, Street dance classes for toddlers and boys and girls.
Richardson's Dance Studio
Children's Ballroom, Latin American and Dance Fusion classes in Bishop Auckland.
Tel:
01388 609899
Mobile:
07702 124562
Category: Toddler and Children's Dance Classes, Ballet, Tap, Modern, Jazz and Street
Starlight Academy
We offer children's Ballet, Tap, Modern Jazz, Street Jazz, Drama, Singing, Musical Theatre, Acro-Gymnastics classes in Stockton, Yarm, Ingleby Barwcik, Thornaby.
Category: Toddler and Children's Dance Classes, Ballet, Tap, Modern, Jazz and Street
Children are more sophisticated than they used to be. It can be difficult to find fun youth or school arts activities. It is also hard to find party or event activities children love doing! Are you looking for more unusual fun, exiting and different kinds of arts and entertainment activities for your school, youth club or kid's party? If you are, you have, you are in luck! Nugent Education specialise in providing arts and entertainment activities children (from the ages of just 4 – 18 years) really enjoy.
They work with schools for school arts activities and youth clubs and children's organisations. Also, for parents who need kids party activities and council events and so on.
These popular arts workshops and activities are available in Manchester, Liverpool, Birmingham, London, and Derby and across England and North Wales. Artists travel to your home, school, centre or venue to deliver these fun and popular party or event activities.
If you need a party activity, our professional artists can make your party go fantastically well with activities that children enjoy for an hour or two. This will remove the stress off you in terms of engaging the children for an hour or two! If you are a school, activities can engage, educate and facilitate learning.
For small children we offer activities like kids' crafts puppet making, face painting, mask making, lantern making and dance. We also offer mascots you can take pictures with such as iggle piggle from in the night garden and the minions. Children's faces beam with excitement as they see these popular characters walk in. Other children's activities include Japanese origami and African drumming (great fun).
For older children and teenagers' urban arts are very popular. This can include DJ skills AND popular graffiti art. Also, rapping and human beat boxing (our most POPULAR WORKSHOP) and urban dance. Nugent Education can also provide makeup and beauty and free running.
We offer graffiti art activities like graffiti art on a baseball cap. As well as this, we can provide graffiti or painted murals for children's bedrooms or play areas or spray something the child gets to keep whilst at the party or event. Kids love it. This is really popular as they get to keep a cap or be left with a permanent reminder of the day with a mural.
Our DBS checked artists and entertainers will travel to your home or venue (booked room etc) to deliver these activities. These fun arts activities are great value for money and usually last 1, 1½ or 2hrs. They are competitively priced from only £100.00 plus travel (variable), so why not give Nugent Education a try??
Email: [email protected] or visit our website web-form or call one of our friendly team on 0345 113 0000 or 0781 327 0232 TODAY!
Tel:
0345 113 0000
Mobile:
0781 327 0232
Category: Toddler and Children's Dance Classes, Ballet, Tap, Modern, Jazz and Street
Promoting knowledge, understanding & practice of dance globally
The Royal Academy of Dance is one of the world's most influential dance education and training organisations and seeks to accomplish its mission through promoting dance, educating and training students and teachers and providing examinations to reward achievement in 83 countries all over the world.
The RAD Training department's programme of activities runs across the UK, as well as internationally, engaging with local communities, RAD teaching members and dance schools– to widen participation and access to dance. If your child is a complete beginner or an experienced dancer, and whether he/she wants to dance for fun or is working towards a career in dance, we have something for everyone. All RAD Registered Teachers are CRB checked.
The RAD offers an internationally recognised portfolio of Examinations which is designed for students of all ages and levels of ability. Students as young as two and a half may start dancing with the Pre-School Dance Curriculum, with the opportunity to move through Graded levels or Vocational Graded levels.
In our commitment to higher education, we created the Faculty of Education in 1999, dedicated to meeting the needs of our current and future dance teachers by providing education programmes and qualifications.
Royal Academy of Dance Enterprises Ltd is authorised by Royal Academy of Dance to sell products and goods using the Academy's logo and brand name.
Category: Toddler and Children's Dance Classes, Ballet, Tap, Modern, Jazz and Street
The Fagan School of Irish Dancing
Children's dance classes in Washington, Sunderland
Address: Classes in Washington, Durham and Sunderland
Category: Toddler and Children's Dance Classes, Ballet, Tap, Modern, Jazz and Street
Dianne Ross Dance Academy
Web: www.diannerossdanceacademy.co.uk
Children's dance classes in Durham
Category: Toddler and Children's Dance Classes, Ballet, Tap, Modern, Jazz and Street
Bowick Dancing School
Ballet, tap, modern and theatre for children from 3 years to adult
Children's dance classes held in Chester-Le-Street.
Category: Toddler and Children's Dance Classes, Ballet, Tap, Modern, Jazz and Street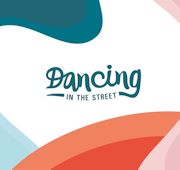 One of the largest dancewear & dance shoe stores in the UK
Dancing in the street has been serving dancers in Lincolnshire for the past 10 years. We pride ourselves on being able to offer all your dancewear essentials from the age of 2 onwards.
Our complete range accommodates demands for Ballet, Tap, Modern and Jazz, with an increasing selection or apparel and accessories for Dance Fitness, Cheerleaders, Majorettes and budding Gymnasts.
Packed full of Class, Show, Competition, Dance Clothing & Dance Shoes by major dancewear brands Capezio, Bloch, Dans-ez, Sansha, Katz and the Parent Company's own brand Starlite Dancewear.
Please call in or for our Mail Order service we are just a phone call away or the click of a button for our new website to order on-line.
Address: Sleaford Enterprise Park, Pride Parkway, Sleaford, Lincolnshire NG34 8GL
Tel:
(01529) 415662
Fax:
(01529) 415570
Category: Toddler and Children's Dance Classes, Ballet, Tap, Modern, Jazz and Street