Studio Film School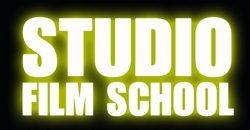 Studio Film School
Lights! Camera! Action! Alongside acting and drama classes for children, Studio Film School also provide activities in filmmaking, animation and scriptwriting. Every child gets the opportunity to learn new creative skills from acting to directing to editing and camera operation as they make their own movie projects at weekend workshops or in the school holidays.
Members at Studio Film School gain a balance of new creative, technical and performance skills. Alongside new abilities in filmmaking, drama and animation members aged between 7 and 16 also boast improved confidence, communication and social skills as they experience the challenges and triumphs of working as a team and the entire creative production process. The range of activities available compliment one another to help to encourage awareness of visual arts and storytelling and also bring the additional benefits of improving literacy and IT skills.
Each member compiles their own portfolio – their 'showreel' of achievements – and develops in each area as they progress onto new projects each term or holiday. Examples of movie projects made by the young crews and film stars include silent movies, Sci-Fi horrors, action adventures and a spy thriller based on James Bond. Check out some past productions on www.studiofilmschool.co.uk.
Workshops are delivered by film industry professionals and experienced drama educators who are all CRB-checked. To further enhance the opportunity for the children to learn from the professionals, there are also exciting opportunities to audition for TV and feature films and exclusive visits to TV and animation studios.