Great Advice For Creating The Perfect Children's Bedroom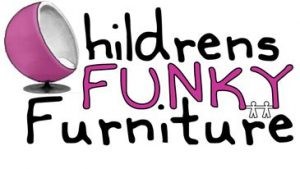 We all know that a good night's sleep is important for us but for children it is even more so. Sleep is vital to development; your child's brain processes information during sleep which helps to reinforce all of the things they have learned during the day. We know that not all children are keen on bedtime, so we have come up with some top tips for developing good sleep habits.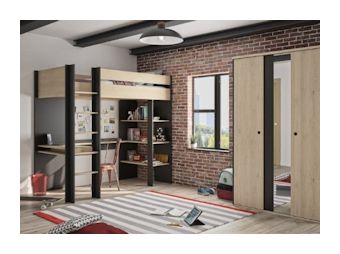 A bedtime routine can be calming and a really helpful way to settle your child down before bed. A warm bath, cuddles, reading a favourite story and speaking in a calm, quiet way can all be great ways to start helping your child to wind down. Think about limiting screen time for an hour or so before bed, the lights from most modern tech and tv screens is stimulating for the brain and can make it more difficult for the brain to shut down. Dim lights will help to encourage your child's body to relax, while calm, gentle music or nature noises might also be a good way to get your little one to drift off to the land of nod.

Prepare your child's bedroom in advance. Lined blackout curtains or blinds are helpful for blocking out light especially in the summer months if they protest about it still being light out at bedtime. Think about the temperature of the room, being too hot or too cold can make it hard to sleep. Ideally the bedroom should be 16-20 degrees Celsius. A room that is tidy and uncluttered will mean less distractions and fewer temptations to get out of bed to play. Where possible, think about making your child's room a screen free zone. Phones and tablets can be tempting for older children to use if they wake up in the middle of the night and can cause sleep disruption.

Think about how much sleep your child needs for their age. The Sleep Council UK has given some useful guidance for age groups, although we're all different and some of us require more or less sleep than others. As general guidance a 1-12 month old baby will probably sleep for 14-15 hours per day, a 1-3 year old for 14-15 hours, 3-6 year olds for 10-12 hours, while a 6-12 year old should be getting around 10-11 hours sleep per night. By the time a child is 16 they need around 9 hours sleep per night. Our busy, modern lives don't always make it easy to help our kids get the recommended amount of sleep for their age but it is a good guide.

Where your child sleeps is another key element for healthy sleep. A comfortable bed and mattress that are safe, secure and suitable for their age and development is crucial. Depending on their age, your child will be spending up to 15 hours per night on their mattress so one that is supportive, comfortable and safe is really important. A bed that is sturdy, safe and appropriate for your child's age is vital. Toddler beds are lower to the floor for children who are transitioning from a cot, while older children who might require some extra storage space in their bedroom might like a higher cabin or mezzanine bed with storage or a desk. Whatever you choose, you want to be sure that your child's bed is safe and that is meets European and British safety standards.
If you have any questions about finding an appropriate bed or mattress for your child, you can visit Childrens Funky Furniture at www.childrensfunkyfurniture.com to have a look at our fantastic range of kids beds, furniture and mattresses. We are happy to answer any of your questions, you can give us a ring, email us or use the handy chat facility on our website.