Four Benefits of Toddler Activity Classes


Parents often wonder what they can do with their little ones in order to keep them active, help them to develop and to make sure that they are enjoying new experiences. There are a vast number of toddler activities on offer, from musical classes through to toddler football classes , but what are the benefits of your child taking part?
Motor Skills Development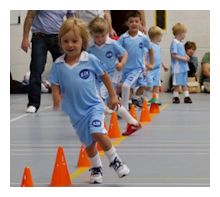 One of the biggest assets of toddler activity clubs is that they can build on our little ones physical skills. Research has demonstrated that the involvement of toddlers in physical activities from the age of 18 months can lead to significant improvement in motor skills by the time that children begin primary school, when compared with children who have not participated in such activities. Skills such as balance and coordination develop through everyday life and can be accelerated through involvement in extra classes. This has become such a large area of interest that many nursery settings are now including nursery sports as part of their curriculum. Keeping our children active can also encourage a healthy lifestyle and engagement levels that can ultimately lead to a passion for a given sport…although clubs rarely off a guarantee that they will develop the next David Beckham!
Social Development
Prior to toddlers starting nursery or pre-school, they only have limited exposure to group settings. Skills such as turn-taking and sharing are often only experienced with siblings in the home and under parental supervision. Toddler activity classes allow your child the chance to mix with other children and learn to "share the limelight" as coaches and teachers pass pieces of equipment for each child to sample. For example, in a toddler music class, children learn to enjoy their own new experience of shaking a tambourine before giggling and applauding as their new found friends also make a racquet! There really is nothing more satisfying than watching a child's face light up when watching their peers.
Numeracy and Language

These are two large areas that are developed within a number of toddler activity classes that can accelerate a child meeting several of the criteria set by the Early Years Framework (EYFS) that governs child development under the age of 5 years. Simple pieces of equipment like coloured cones can assist with this and also be used in the home. Cones can be counted and can also be used to introduce colour differentiation. Colours can also be referred to as your toddler's favourite place – yellow cones could be the beach for example. From here, we can branch into different activities that toddlers associate with the beach – the possibilities are endless! It is also worth remembering that toddlers experience a vocabulary spurt between the ages of 18 months and 21 months – often producing as many as 9 new words per day…that's 270 words per month…and a lot of different coloured cones…apple white anyone?
Parental Social Circles

It is no secret that a parent's social life is dictated by their children. Often coaches and teachers encounter parents who are running from a swimming lesson to a ballet recital, before collecting their youngest from a birthday party and preparing dinner for the evening. The beauty of toddler activity classes is that parents are actively involved in the sessions. This not only provides quality time for the parent and child, but also quality time between parents! Parents can share the moment that their child finally learns to sing the correct words to the song or balance the beanbag on their shoulder. A party atmosphere can be created in the classes when led by a charismatic teacher or coach and a group of enthusiastic and energetic parents. In addition, many toddler activity clubs will hold family events and BBQs, Christmas parties and coffee mornings for parents to share stories, exchange advice and generally let their hair down! Friends for life can be made, meaning that play dates are frequently arranged, allowing parents to experience the one thing that they all crave…some peace and quiet!
Author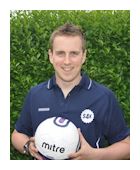 Dr Mark Gould is an innovator of child sport, entertainment, learning and development. He has a PhD in Psychology and is a champion of women's sport, with over 10 years coaching experience.