Family Holidays in the UK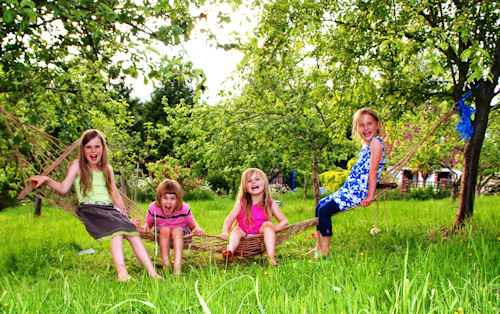 Packing everything but the kitchen sink!
Anyone who's ever had to experience the joy of packing for a family holiday will recognise that sinking feeling: do we really need all this stuff for just a short break, a few hours driving away? Multiple sets of clothing (as we don't ever know of course what the weather is going to do. And will there be a washing machine?), baby and toddler equipment, a pram, games, toys, books, numerous gadgets. And did I hear someone say food? I could go on…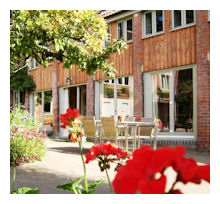 And yet, were this same family to go on a holiday which involves boarding an aeroplane, their packing routine would undoubtedly be different, not least since a lot of airlines started charging separately for the bags you wish to take.
If this looks familiar to you, then please allow me to enlighten you: there is an alternative! It is called the family friendly holiday destination. I am sure you've heard of the term, but maybe your association with 'family friendly' (or 'baby / toddler / child friendly') means you are seeing climbing frames, a set of swings, a safe playing environment and cute, cuddly farm animals. Of course, any family friendly accommodation is likely to offer all, or at least most, of these, but a TRUE family friendly destination offers a lot more. And this is what matters when you are packing.
Because a true family friendly holiday destination is aware of the packing troubles. And they will therefore offer cots for babies, bed rails for toddlers, waterproof sheets, stair gates, changing mats, potties, sterilisers, baby monitors, the lot. And you will probably find a 'library' full of toys, books (indoor and outdoor), games, DVD's. In a really great place, they may even have a cupboard full of wellies and waterproofs for borrowing, maybe even wet suits, a pram, baby carriers, and whatever other bulky piece of kit you'd rather not stow in the back of your car. Or worse: on its roof! And they should of course offer laundry facilities too.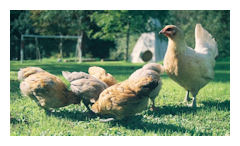 And a true to its word Family Friendly Accommodation should provide you with detailed information about local shopping opportunities, maybe offer ready meals for you to stick in the oven as soon as you have arrived, and have a small selection of teas and coffees available for you to enjoy after a long journey, so you can take a deserved break before shooting off to raid the local shops. Or if the latter isn't an option, they should be able to tell you about (local) grocery delivery options.
So think of all of these things when you research your next family holiday, and ask the places you like the look of what they do and what they don't provide. And enjoy the next time you load just a few bags in the bag of your car, safely in the knowledge that everything will be there, at your destination, waiting for you!
Enjoy!
Ruud Jansen Venneboer
Mazzard Farm holiday cottages, Devon
Mazzard Farm is a small cluster of hugely family friendly, 4* holiday cottages in East Devon, close to the Jurassic Coast. Converted from traditional barns in 2008, Mazzard Farm's 6 luxurious cottages (sleeping between 2 and 10) have a contemporary yet cosy feel, and are surrounded by 17 acres of the farm's own gardens, orchard, play areas, woodlands and fields. Everyone booking at Mazzard Farm receives the hugely popular, 30 page in-house designed Guide to East Devon, helping to plan your holiday of a lifetime.
www.mazzardfarm.com / [email protected] / 01404 815492
UK's most family friendly holiday cottages in 2011 according to www.mycottageholiday.co.uk