Family Adventure Holidays!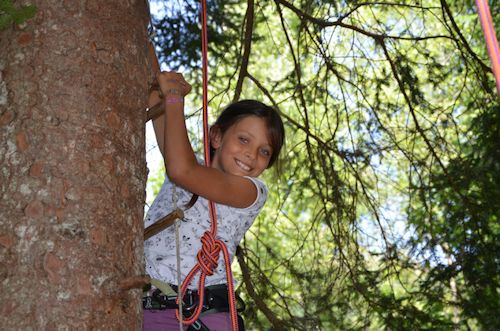 "How to choose an activity holiday to please the whole family?"
Unless you have twins, most families have children of mixed ages with different interests and of course not necessarily the same idea of what makes a great activity holiday as their parents!
So how do you choose an activity holiday that will please everyone from your 'Spiderman' obsessed 7 year old to your "I'm too cool to holiday with the parents" teenager and also give you some relaxation and enjoyment?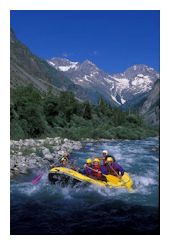 Step 1: Think about what activities will work for the whole family and what activities you can split up for so that everyone gets to do what they want to do.
If everyone is getting to do something they really want to do in the holiday then it is much easier for them to compromise on things they are less keen on.
After 8 years of running family activity holidays, we have a few ideas as to what activities work for mixed ages…
White water sports are perfect for anyone from age 6 who can swim. To differentiate the activity the youngest can go in a large raft with the guide and the oldest and most adventurous can go in an inflatable two man canoe and get close to the rapids!!
For many of our families, one of the most memorable activities that we offer is a night in a remote mountain refuge. There are several walking routes into our most popular refuge from 11/4 hours to 7 hour walks. This means that parents who like walking can walk in the tough way whilst the rest of the family walk in the easy way and meet up in at the refuge. Same for walking out! Even my four year old has managed this short walk so no excuses teenagers!! A perfect opportunity for wildlife spotting, star gazing, getting away from it all and spending some good old quality time together as family with no mobile phone signal and no internet connection – card games and charades it is!
Another popular activity for all ages, but particularly younger kids is tree climbing! Secured by ropes and harnesses, you are safe to climb as high as you dare, monkey around in the forest canopy or just take in the peaceful calm of the woods surrounding you! You can even opt for spending the night in forest and sleep in hammocks in the trees!
Activities that are a must for teens and daring parents are canyoning and via ferrata. Canyoning is a thrilling descent down an alpine canyon using natural toboggans, abseiling and jumping into pools.
Via ferratas are a vertical challenge where you negotiate your way around a course of iron ladders and wires along a cliff face.
Doing these activities with your teens is great for family bonding. You will all be pushed to your limits and out of your comfort zone and the only way through is to help and support each other and of course to laugh at each other and enjoy being laughed at!!
Step 2: Choose a company that offers a personalised and tailored itinerary that will take into account your differing interests and who will do all the organizing for you.
If your eldest wants to do canyoning and your youngest wants to do tree climbing, the ideal is that they both do this at the same time so the next day you are all together for walking in to the refuge. It is impossible to organize this level of detail from a distance and without local knowledge so let someone else do it for you.
Step 3: Choose an accommodation that suits your needs.
There is no point staying in catered accommodation if your children refuse to eat anything, but it might be nice for you not to have to cook. Decide on your priorities!!
Step 4: Include your children and partner in your decision making.
They'll buy into it if they can see what's in it for them and they are involved in choosing their activities and accommodation.
If the most important thing for you is to not have to cook, then explain that to your family and ask them to be open to eating new foods. In return they can laugh at you going canyoning with them!
Article written by Sally Guillaume – owner and director of Undiscovered Alps.
Undiscovered Alps specialize in multi activity holidays in the Southern French Alps. Their best selling holidays are their summer activity and winter activity holidays where you have a system of points that you can exchange for a range of activities. They organize and arrange the activities for you into a tailored and personalized itinerary.
Contact [email protected] or call 0845 009 8501 if you would like information on their activity holidays.