Exciting Holiday Coding Courses with Fire Tech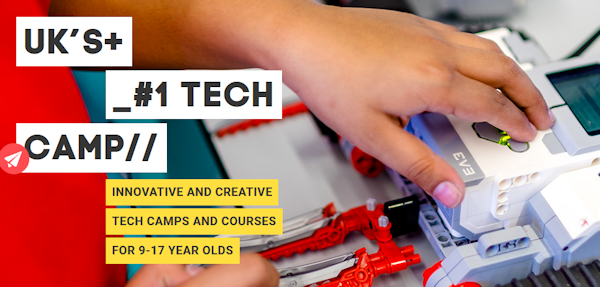 GET £15 OFF Digital fun for 9-17-year-olds between 17th – 21st December. 2, 3, & 5 courses in coding, robotics & digital photography taught by subject specialists. Use code ALL4
Fire Tech, the UK's leading provider of tech education for children and teens outside of school, runs technology courses for young people aged 9-17. Courses are taught in small class sizes by subject-specialists from some of the UK's leading universities.
Designed to entertain and inspire young minds, Fire Tech combines fun with equipping children with the skills they need to take advantage of the tech-driven economy and work to solve the biggest challenges the world faces in fun and creative ways.
Set up by USA-born tech enthusiast Jill Hodges six years ago when she was looking for camps to send her own children to, Fire Tech has now delivered over 10,000 courses to young people across the UK and the world.
Jill Hodges, Founder and CEO, explains why she created Fire Tech: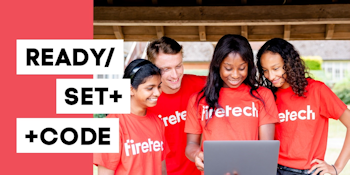 "I started Fire Tech at my kitchen table because I was concerned my own children weren't learning the skills they needed to thrive in the world they were growing into. In the US, summer camps are part of the culture and there is a camp for every interest, including tech, with kids getting exposure to coding and robotics. Here in the UK, I couldn't find anything similar - so I started up camps for British kids myself."
"Parents know that tech isn't just for techies anymore and digital skills are necessary to function in everyday life and relevant for a range of careers - from a surgeon to a social worker. Which is why Fire Tech is not just aimed at the data scientists and engineers of the future. The lessons that our kids learn at Fire Tech will allow them to be better photographers, more informed doctors, deeper researchers, more creative stylists, broader communicators, stronger analysts, creative problem solvers, and brilliant entrepreneurs."
Fire Tech runs courses during the school holidays and during the school term. Courses can include coding, robotics, video game design, digital music production, AR and VR and more!
There's a course for every age and stage - from complete beginners to tech enthusiasts who want to learn more. Fire Tech has a top-notch team of tutors running the courses and operates a ratio of eight students to one tutor, many of whom are PhD, masters and undergraduates at some of the UK's top universities like London's Imperial College.
The focus at Fire Tech is for every student to get their hands dirty with tech and create original project work that they take home to share with their friends and family.
Fire Tech say one course with them can change a child's whole outlook on what they can achieve.
Here are some real quotes from students who joined their programmes this summer:
"This course really helped me. I want my own business one day and this will be useful for designing backend process." ― Daniella, 14-year-old Python Student

"[At school] 'we never actually get to use a real robot, we do it on paper. At Fire Tech we get to build robots that self-park." ― Sophie, 10-year-old Junior Coder student

"The tutors inspire us to never give up. And later in life when I am a fashion designer, it will be helpful because I won't give up when I face a problem. You need to keep trying" ― Vivi, nine-year-old Junior Robotics student

"Fire Tech makes me think bigger. I'm limitless" ― Memaan, 10-year-old Junior coding student.
The Fire Tech motto is, don't just consume tech, learn to create with it.
You can see a day in the life at camp HERE
GET £15 OFF Digital fun for 9-17-year-olds between 17th – 21st December. 2, 3, & 5 courses in coding, robotics & digital photography taught by subject specialists. Use code ALL4
Fire Tech contact: Kirien Sangha - Marketing Manager ([email protected]) or Jill Hodges ([email protected])
Fire Tech website: www.Fire-Tech.com
Fire Tech contact number: 020 3950 7310