Energy Kidz Out of School Childcare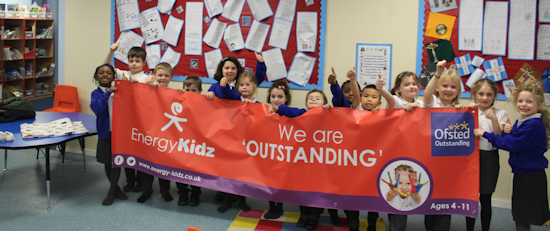 Energy Kidz Out of School Childcare
Welcome to Energy Kidz, a leading provider of out of school childcare with Breakfast, After School and Holiday Clubs for primary school aged children. From our Head Office in Wokingham, Berkshire, Energy Kidz run Ofsted registered clubs in schools across the South East. Energy Kidz services are active, fun and affordable, delivered by enthusiastic and passionate playworkers and sports coaches.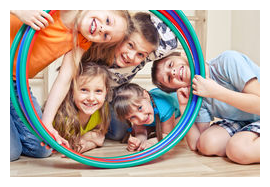 Breakfast, After School & Holiday Clubs
Breakfast Clubs are the perfect way to start the school day, focussing on quieter activities which include arts and crafts, puzzles, toys, Lego and board games.
After School Clubs offer the best end to the school day. Children can play freely with their friends or choose from a wide range of activities including arts and crafts, sport and more.
Holiday Clubs offer your child a fun filled, action packed school holiday, delivered in a safe and supervised environment. Each week children can enjoy an exciting range of themed activities. Our clubs follow the playwork principles and offer free play and free choice of activities.
Energy Kidz understand that children have different interests, and ensure that each day is filled with a wide range of activities suitable for primary school children. As well as being able to choose what activities they would like to do, children are encouraged to try something new!
Our Activities
At Energy Kidz we believe play is essential to each aspect of a child's development. In our clubs, children have the opportunity to interact with children of different ages, thereby strengthening their social confidence. Staff provide a child led environment, allowing the children to make choices from the varied activities on offer which
are
supervised at all times: team
games, arts
and
craft
sessions
and organised
 outdoor/indoor sports. Staff plan activities ahead of time using the children's input and being led by their interests but with the flexibility to adapt when necessary. We also ensure that we incorporate celebrations, events and festivals to develop their understanding of the world.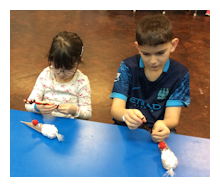 Where do we run our Holiday Clubs:
Easter Half Term:
Great Oaks

Hilltop

Holy Family

Lambs Lane

Meadow Vale

Piggott School

St Anthonys

St Catherine's

St Lukes

St Pauls – Wokingham

St Werburghs

The Coombes

The Crescent

The Heights

Wildmoor Heath

Willow Bank
Our prices:

You can book our sessions by visiting www.energy-kidz.co.uk