Children's Christmas School Holiday Camp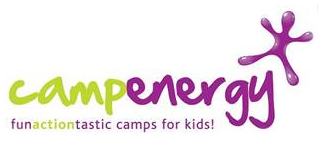 If you're looking for the perfect place to send your children this coming Christmas Holiday then look no further than Camp Energy. Our camps are held at some of the finest schools and academies in the region, all of which have state-of-the-art facilities for our young Campers to enjoy. This guarantees that your child has an action-packed day even when it rains.
Camp Energy offers holiday childcare to 3 separate age groups, as follows: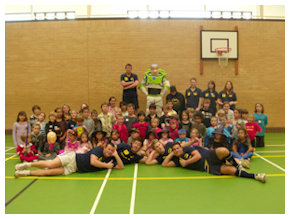 Fun Bunch (4-7's)

Action Gang (8-10's)

Academy (11-13's)
A typical day at Camp Energy will always include a wide range of activities:
The Fun Bunch has a daily swimming lesson between 10.30-11.30 am, when they are taught by our highly experienced and fully qualified swimming instructors. Throughout the day they will take part in a wide range of other activities including: Football, Dance, Arts & Crafts, Parachute Games, Nature Trail, Team Games, Athletics and many other activities.
The Action Gang and Academy groups also have a daily swim time between 2-3pm, as free play whilst being monitored by a fully qualified lifeguard. Other activities they undertake do throughout the day include: Football, Tennis, Tag Rugby, Hockey, Cricket, Dance, Arts & Crafts, amongst many others.
Activities finish at 4.30pm for all groups, they then gather in their base rooms to watch age-appropriate films until 5.15pm. After the film finishes we usually play board games or another relaxing activity within the classroom to round off the day. This provides parents with the comfort of knowing that their child is calm and ready to be picked up.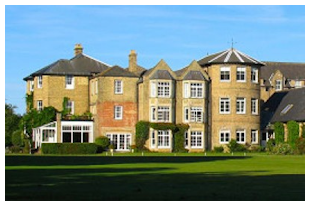 Camp Energy's opening and closing times are as follows:
We are open and OFSTED registered from 8.00am.

Activities start at 9.00am and run through until 4.30pm.

Standard pick-up time is between 4.30pm – 6.00pm. This differs on the final day of camp, when we close at 5.00pm.
Here at Camp Energy we are proud to provide visits by specialist coaches/ teachers and other external organisations to ensure that our Campers have the best holiday experience possible. These include Bushcraft Specialists, Dance Teachers, Cookery Teachers, Visits from the Services (Fire & Police), and Cricket Coaches. All our external specialists have the relevant DBS checks from their organisations, the necessary qualifications and years of experience in their specific fields.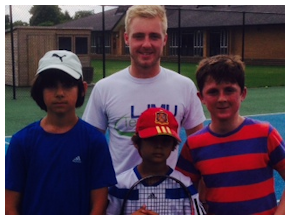 As well as offering all these fantastic activities, Camp Energy is unique in that it offers a daily pulse raiser for all of our Campers: we feel that is vital for a child's physical development and we like to start the day by getting those young hearts pumping faster!
Now that we're all starting to plan our Christmases, Camp Energy is pleased to announce that we'll be running at Summerfields School (Oxford) and Kingham Hill School (Chipping Norton) from Monday 19th December – Friday 23rd December. So, to give your child the most Funactiontastic Christmas holiday yet, make sure that you all book now.
In order to make a booking, please visit the website at www.campenergy.com and click on the big purple BOOK NOW icon in the top right-hand corner of the screen, to begin the process.
We look forward to seeing you all at Camp Energy this Christmas Holiday!
Best Wishes
The Camp Energy Team